Well, it's a been a long time since I wrote something here…
The main reason is that I'm working in game development as a job, so most of my free time I don't feel the urge to code games so much as before…
In case you're curious, I'm working on "Striker's Edge", an arena based multiplayer game (both online and couch mode)… I'm working mainly on the network, AI and replay systems.
Here's the teaser for it:
Anyway, this week I got some new art assets for the enemies, and I put them in the game to see how they look…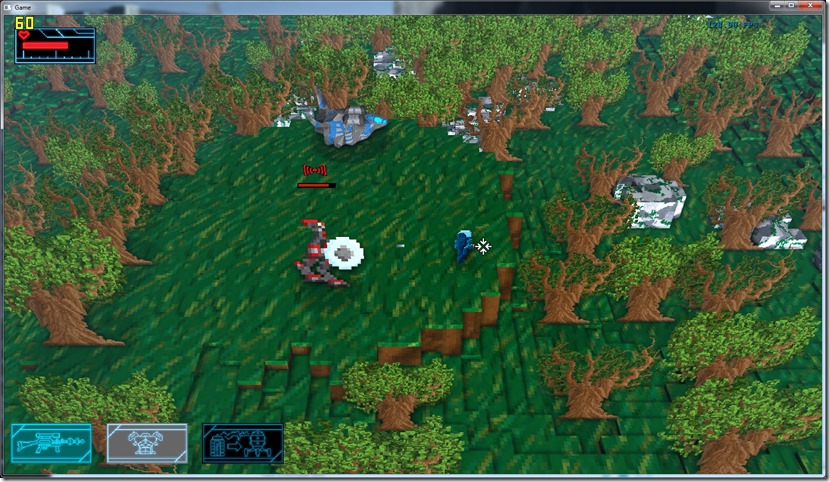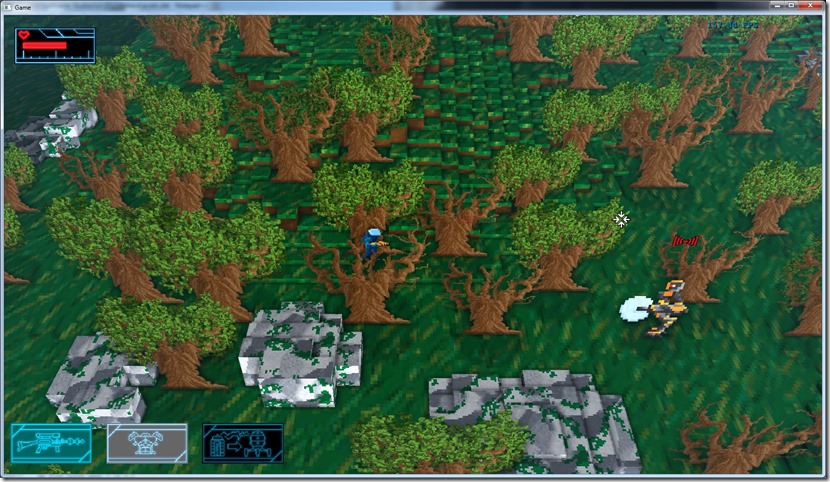 I'm not very happy with them… The sawblade is too large, the red one is difficult to make up in this area, the yellow one is hard to see on the desert… So, they still need a lot of work, even if they already look way better than the previous ones.
Anyway, it felt good working on Gateway again… Need to get my act together and really plunge into it once again!
Now listening to "Epsilon" by "Blood Stain Child"