Cleaning up the random missions is proving to be a bit more challenging that I expected… Due to the way STL maps work, if you try to access something that isn't there (an entry for which there is no key), it will create a key for it, which screws up my iteration code which isn't expecting NULL entries… This one will be a tricky to track down…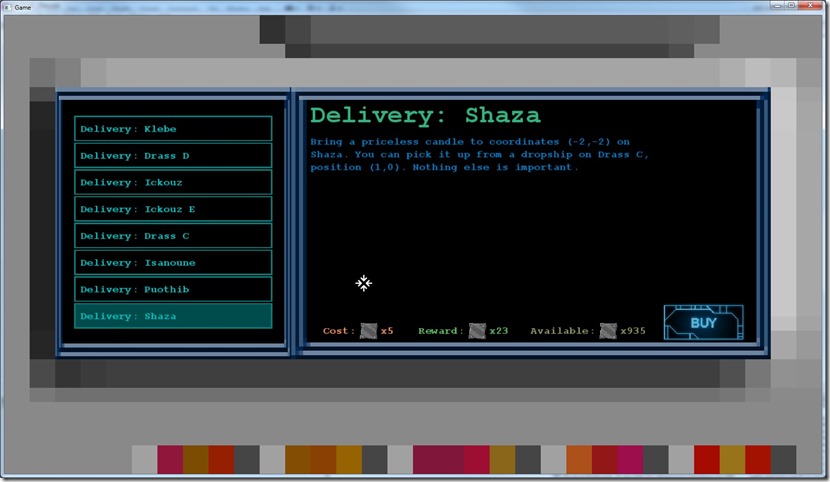 Anyway, most of the times the cleanup works well, and I've added other permutations of the delivery mission (for example, dropship cutscene).
Still testing, see if everything is alright before stepping to the "Sample" mission, in which the player has to go to a specific locations in planets and take samples (which takes a bit, and the player is defenseless in the meantime). This mission needs me to be able to trigger new actions during gameplay (or add a sample kit to the equipment, which might be interesting as a mechanic).
Now listening to "The Big Thrill" by "Axxis"