<sarcasm> For a change, this didn't take long! </sarcasm>
After 5 hours of grueling coding, I got the turret to work…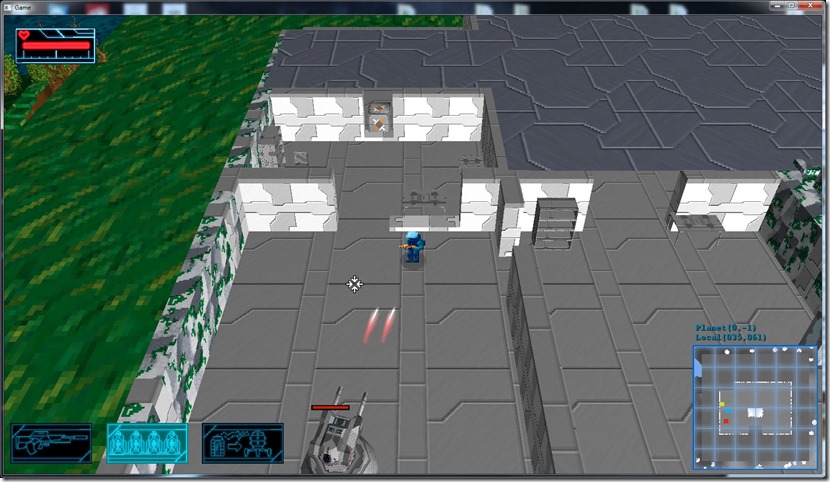 Also improved the cannon effect and the balancing, but that's a terrible consolation prize!
Problem was that the turret had to use different "direction" system (since it's a 3d object), and a different LOS system (otherwise it collides with its own voxels).
Anyway, next in line for AI overhaul is the sandworm…
Now listening to "Dark Matter Dimensions" by "Scar Symmetry"
Link of the Day: I think I've already posted a link to the paper on "Order-Independent Transparency", but here's a video showing the difference between both "old-school" alpha, and this algorithm… The requirements in terms of hardware are a bit too much for me, but the results are really good… Looking at this video, I only feel like making a cyberspace game with this sort of art style!