Today I added a bit more of story to the game, including another boss fight… Wanted something different from the previous ones, so following a friend's suggestion, I made a fight in which you have to use the environment to destroy the enemy…
Unfortunately, today I'm feeling very lazy, so something that should have taken 2 hours tops, took over 4! And it's not done, still lot of small bugs, blargh!
Anyway, I still haven't managed to defeat the boss, so I probably have to tune it a lot…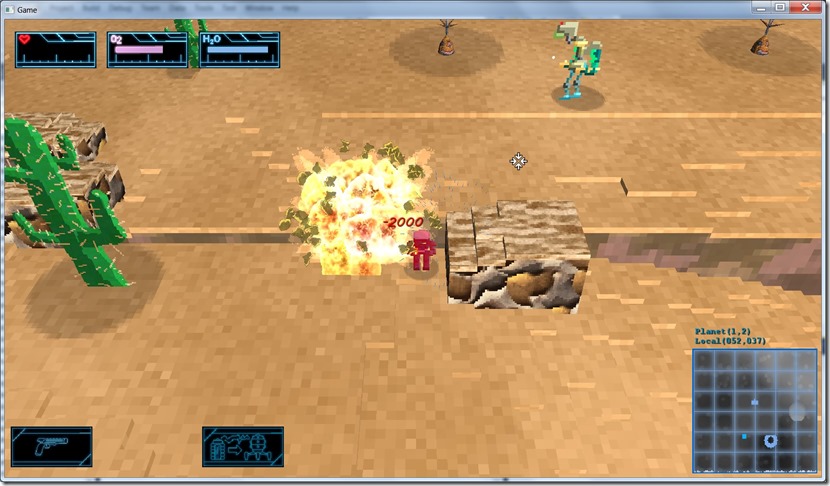 This has been my life for the last 30 mins… Adjusting the boss, dying fighting him, etc… This planet is also a nightmare… No oxygen desert planet. You can die of thirst, asphyxia, sandstorms, sandworms and enemies… Oh, did I neglect to mention the cultists?!

Link of the Day: I definitely have to make a Physically-Based Renderer on Spellbook one of these days… Here's a very impressive tutorial/tool demo to paint PBR materials… It has a lot of interesting ideas, which I hope to use one of these days! Check out his channel for more cool stuff (he has a demo with procedural texturing which is just amazing!):