Today I mostly struggled with a bug on my editor.
I've added a shader to one of the voxel materials, to give it a special effect to the end zone, but when I tried to add some alpha to it, it wouldn't display anything…
After an hour or so of searching the wrong place, I finally found the issue, which was quite simple! This is annoying, but that is a coder's life sometimes!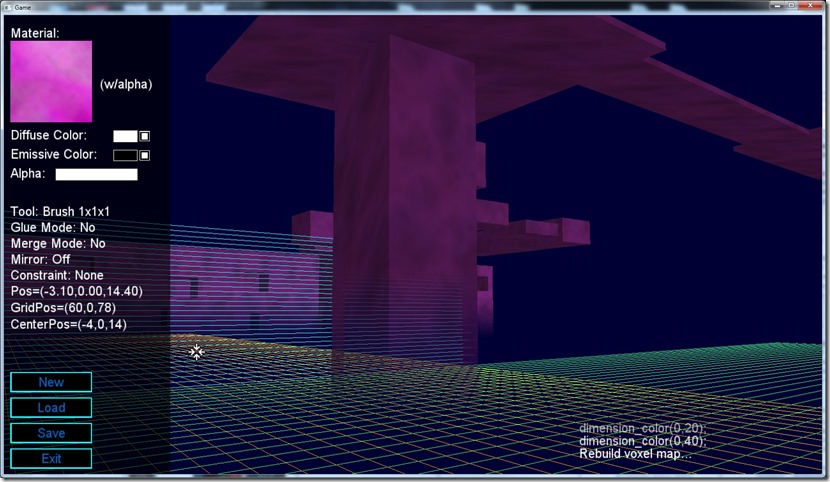 Now listening to "Fireworks" by "Angra"
Link of the Day: I haven't put many links of the day, mostly because I haven't gone to the internet that much lately, since I'm very busy with DayJob™ and the game development stuff, and the little time I have left, I've spent playing "Assassin's Creed IV: Black Sails"… Anyway, here's an interesting post on voice acting on "Tales of the Rampant Coyote": http://rampantgames.com/blog/?p=7881. It sums up some of my feelings on the topic, and makes me wonder when we'll have such good sound synthesis as we have graphic synthesis, so we can sidestep these issues… That would be sweet!