…not Gateway!

Yesterday was the the prize cerimoney for the Playstation Talents 2016, and Gateway was one of the 10 finalists, along with some others (links in the bottom).
It was a nice ceremony, with improv comedy and a lot of awards… Unfortunately, Gateway didn't win "Best Game", but it did win "Best Use of the Playstation Platform":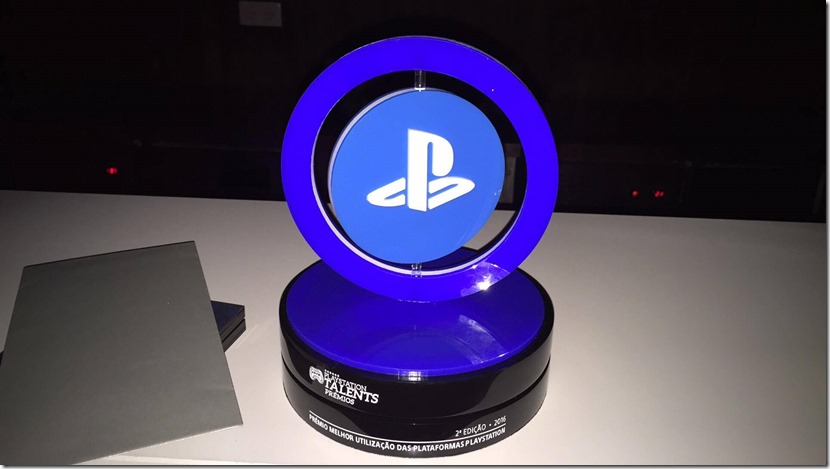 I got it from the hands of last year's winner, the Strikers Edge team (which is super-cool, since I'm working with them!)…
Besides that, it was nominated for most categories, which is very cool!
The winner was VRock, a VR Band Hero from Game Studio 78. As a big Guitar Hero/Band Hero fan, I'm looking forward to see where that goes from here on!
The other winners were:
Best Child's Game: An Aztec Tale (Cake Collective)
Press Award: Shutix (Indot Game Studio)
Best Art: Hell Keeper (Badaguedes)
Innovation: VRock (Game Studio 78)
All in all, it was a great day, and it was quite cool talking with all the finalists and taking another step into the gamedev adventure in Portugal!
Big thanks to everybody that supported us, to Sony PlayStation Iberia and Portugal, the press, and all the other finalists!
Next week, I'll be at PAX South, showing Strikers Edge, and hopefully I'll have some time to show Gateway to the public and publishers, so wish me luck!

Below you can see the trailers of the other finalists, in case you're interested… I'm missing a couple of them (VRock and Krazy Train) because I couldn't find a YouTube trailer for them…