Hey everyone!
I know, I know, a long time before some news on Gateway, so here's a post to rectify that!
So, last time we talked, I'd gone to PAX South… After that, Gateway was a bit on standby since work on Strikers Edge has been cranked up, getting ready for release (should be a June launch date).
Anyway, early April I went to the Game Finance Market in London, trying to pitch Gateway to financiers and publishers…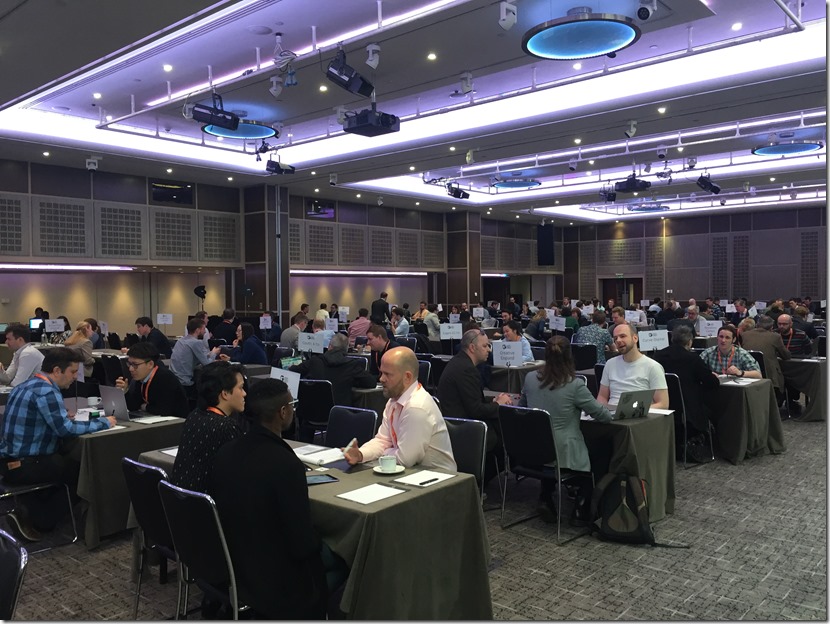 Overall, it went fairly well… People seemed to like the gameplay, the business plan, the ideas and concept… What people didn't like was how it looked.
We knew the game had issues with the visuals, mainly a huge lack of consistency: voxel terrain, low-poly models for some stuff, sprites for dynamic things, weird color-schemes, etc. We were kind of expecting that would not be important for the pitch phase…
Guess what? It is…
So now we need to work on the visuals to be able to go to the next step…
The main problem there is that we're currently extremely busy with Strikers Edge, so I don't have much time to do the actual "art direction" work that we require…
The other problem is that we're considering going to Unity for Gateway (makes it easier to find people to work with us, the porting also becomes simpler and there's a lot of other advantages, even if we lose the massive performance of pure C++), which means we don't want to invest a lot in developing the current prototype, but we kind of have to, to be able to demonstrate the final art style…
So this is where we are at the moment, trying to balance Strikers Edge (that's the important work right now) and Gateway development (which needs a lot of work to get the visuals right).
Strikers Edge has just got into submission for PS4, so code is more or less frozen, which means I get a bit more time to work on Gateway, so hopefully I'll have some new stuff soon!