It was very tiring, but very cool!
The fixes we've done on Gateway from the feedback we got at the Lisboa Games Week really paid off, we had almost none negative feedback, which feels great!
This was our display space: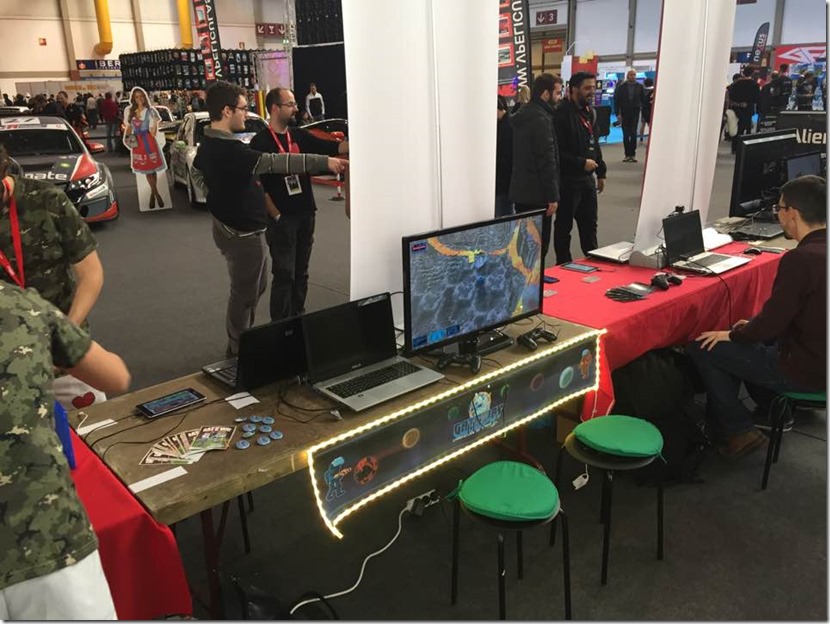 Our master of public communication: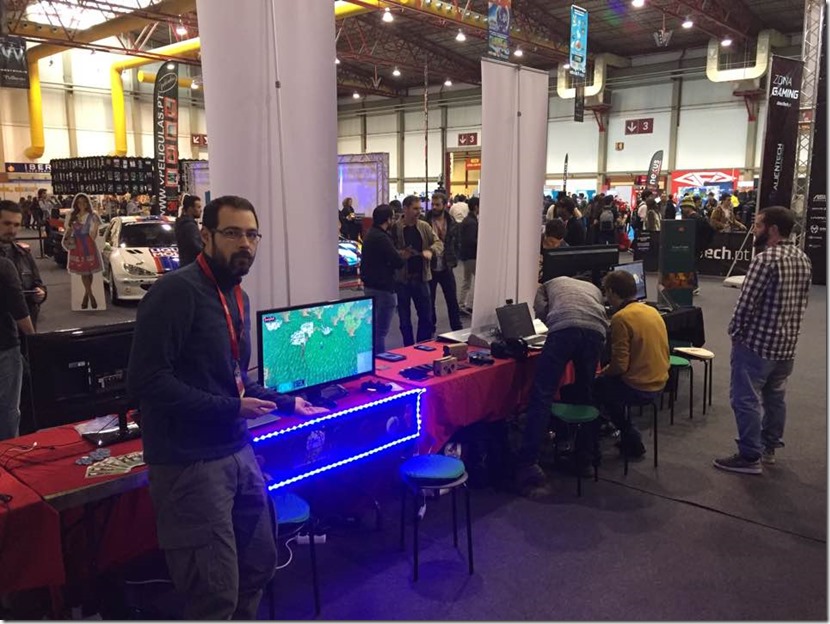 A lot of people, specially on Saturday: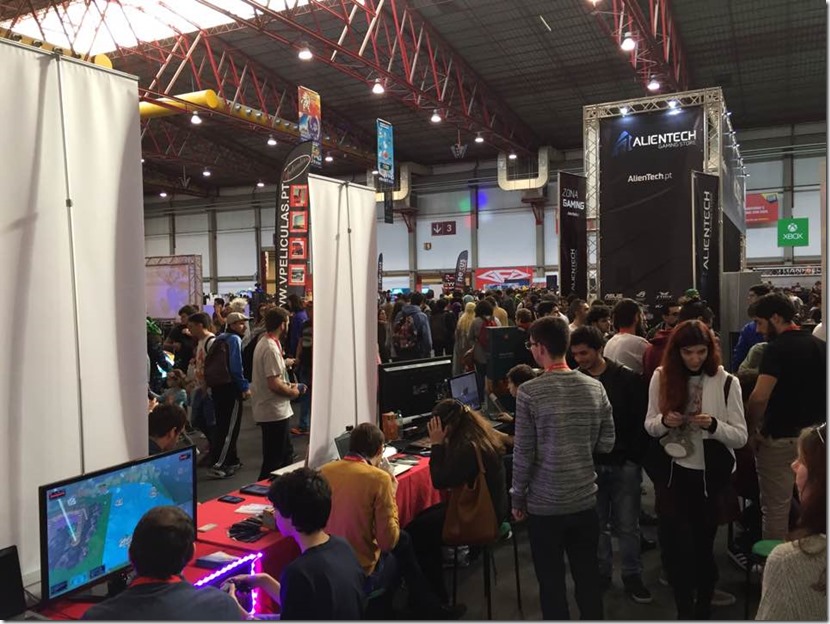 And a group photo with all the portuguese devs that were showing off their games, in front of our small but awesome booth!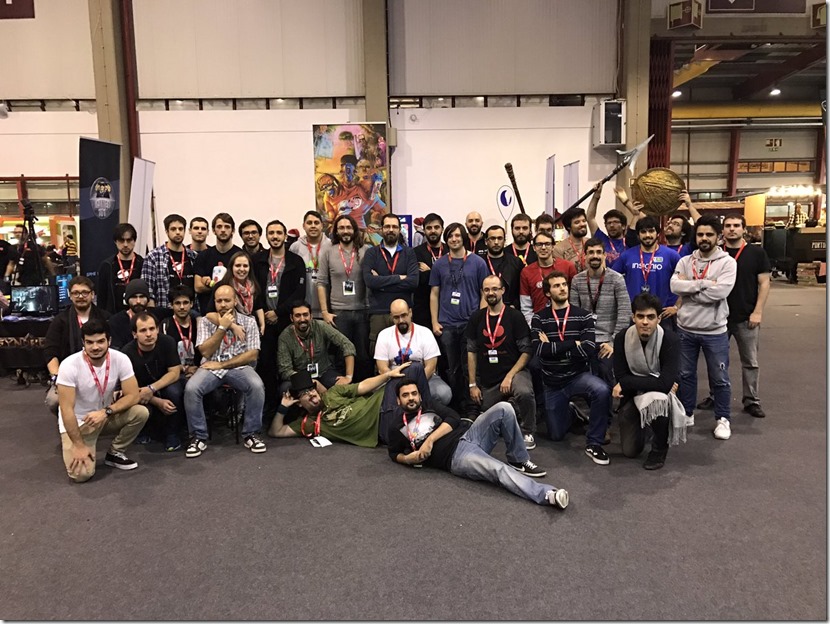 A big thank goes out to the organization for making this a reality, Nerd Monkeys for sponsoring the event, all the devs for the support and great conversations all around, and all the visitors that spent some time checking our games out!
We come back really energized to continue work on Gateway, full of new and great ideas, so stay tuned for more updates!